From wrinkle relaxers to dermal fillers, we offer a wide array of cosmetic injectable products designed to diminish visible signs of aging and enhance your natural beauty without the need for surgery. All of our injectable treatments are performed by our highly-skilled and experienced injector, Alan Faulkner, MD. Utilizing his technical expertise and aesthetic knowledge, Dr. Faulkner can create results that refresh your facial appearance while appearing completely natural.
Learn more about each of our injectable options by exploring the sections provided below, or by contacting our practice to schedule a consultation.
"Friendly staff, beautiful facilities, and easy, painless service. I'm very happy!"
Restylane®

Aloha Laser Aesthetics offers the entire Restylane® family of dermal fillers for smoothing facial wrinkles, folds, and creases, as well as adding volume and shape to the lips and various facial contours. Options include Restylane®, Restylane® Lyft, Restylane® Silk, Restylane® Kysse, Restylane®Refyne, and Restylane® Defyne. All Restylane® injectables are hyaluronic acid-based dermal fillers formulated to achieve specific cosmetic improvements with long-lasting results.
Learn more about the Restylane family of products.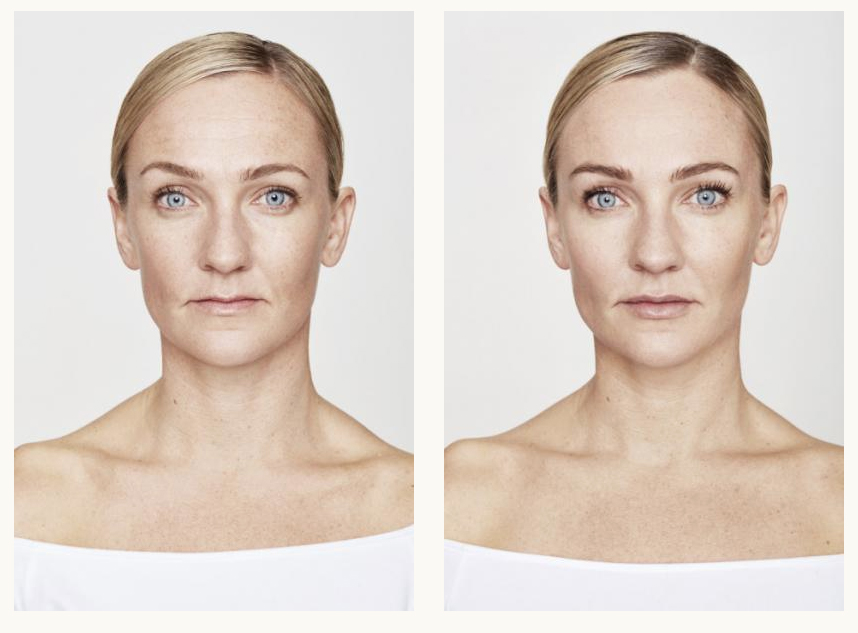 Sofia, 39 years
Areas treated: chin, cheekbones, lips, smile lines, marionette lines
Products used: Restylane Lyft, Restylane Defyne, Restylane Kysse
Revance® RHA®


Revance RHA is a hyaluronic acid-based dermal filler. "RHA" stands for "resilient hyaluronic acid", a name which references its ability to mimic the body's natural absorption of the substance and give the skin a hydrated, refreshed look. A member of the renowned Revance dermal filler family, RHA can restore volume that has been lost due to age, and smooth moderate to severe dynamic wrinkles, like nasolabial folds. The results can last up to 15 months – far surpassing the majority of other HA-based fillers.
BOTOX® Cosmetic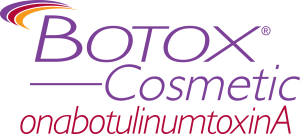 BOTOX Cosmetic is the most popular non-surgical, FDA-approved treatment for temporarily relaxing facial muscles that cause dynamic wrinkles. Injections of BOTOX Cosmetic can smooth the appearance of frown lines, crow's feet, forehead wrinkles, muscular banding along the chin and neck, bunny lines on the nose, smile lines, and lip lines created by repetitive muscular contractions (as opposed to volume loss). The effects of BOTOX Cosmetic are typically apparent for three to four months before touch-up injections are recommended to maintain the desired results. Treatment sessions with BOTOX Cosmetic are generally quick, usually only taking about fifteen minutes! BOTOX Cosmetic is frequently combined with non-surgical aesthetic laser treatments and skin care products to achieve optimal facial rejuvenation.
Dysport®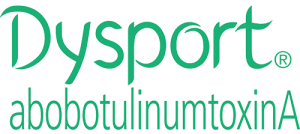 Dysport is a wrinkle-relaxing injectable that is specifically FDA approved for the treatment of moderate to severe vertical frown lines between the eyebrows. For some patients, Dysport presents the most effective treatment option for this common aesthetic concern. Much like other botulinum toxin injectables, the effects of Dysport usually last up to four months before another treatment session is recommended. One of the unique benefits of Dysport is that, for the majority of patients, the effects are apparent within two to three days.
Jeuveau™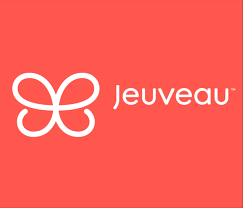 Jeuveau is the newest FDA-approved wrinkle relaxing injectable available. The active ingredient in Jeuveau is touted by its manufacturer (Evolus®) as being highly purified, making it particularly effective for smoothing moderate to severe vertical frown lines. Evolus also claims that, for some patients, Jeuveau can outperform other botulinum toxin injectables when treating deep creases between the eyebrows. The effects of Jeuveau can last between three to four months before treatment may be repeated to extend the results.
Book a Consultation at Our Practice
Do you have questions about injectable treatments? Contact Aloha Laser Aesthetics to schedule a cosmetic consultation to discuss which product(s) can help you achieve the youthful, natural-looking results you desire.