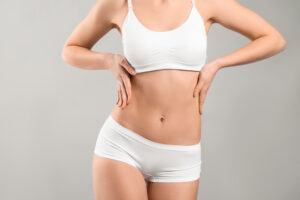 Our Honolulu aesthetics practice is excited to announce that we are now offering non-surgical, non-invasive radiofrequency (RF) body contouring with the FlexSure™ wrappable applicator. The FlexSure applicator bends and conforms to various areas of the body to provide optimal coverage to curved and difficult to treat areas during deep tissue RF. At Aloha Laser Aesthetics we utilize FlexSure to provide optimal treatment to the following areas of the body:
Abdomen
Flanks (love handles)
Knees
Thighs
Buttocks
Arms
Back
If you are interested in exploring the benefits of deep tissue RF treatment with the FlexSure applicator, we welcome you to schedule a consultation. During your appointment, you can find out if you are a candidate for RF body contouring and learn more about how treatments can enhance the appearance of your figure!
Next Post